American Alpine Breeder and Dairy
We made the transition from commercial to registered Alpines in 2015 by buying our first registered milking doe from Dawnwind Dairy Goats in South Dakota. Since then we acquired more goats to our breeding program, striving to breed a correct and well producing animal. Which would be as much at home in the show ring as in your milking parlor. Our herd is CAE and CL free, with offspring available to the public from March on. We are selling our dairy products at the local farmers market and in a few selected stores in our area. We are members of ADGA American Dairy Goat Association
www.adga.org
, WDGA Wyoming Dairy Goat Association
www.wydga.org
, Alpines International Club
www.alpinesinternationalclub.com
, and MTA Meadowlark Testing Association. Participating in their shows and testing programs.
---
As you were able to see if you looked at our junior, senior, and buck pages, our herd is very young and hasn't had much time to proof itself. But we think the genetics of our reference animals will come through. All sires and dams have excellent records, either a Superior Genetics (SG) and or a Permanent Champion (CH) designation. And we will continue adding on to these records by participating in Linear Appraisal, milk tests, and multiple shows this year to proof their offspring. It will be an exciting journey and we hope you will be a part of it.
Powered by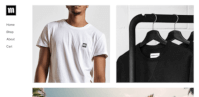 Create your own unique website with customizable templates.