Raising registered American Alpines for Show and Production
Please click on menu bars in the top left corner to access all our info. Thanks
Welcome to our site! We're very honored to have the opportunity to introduce you to our homestead. Show season has come to an end with our last show in our home town, Sundance. Black Hills Dairy Goat Association held their first annual show here and we were delighted to be a part of it. Highlights of 2018 were a Best Doe in Show for Dawnwind Tactical Connexion at our local fair, also earning her *M with ADGA on a one day milking competition, ADGA Junior Alpine Doe Champion for Alpenthal's Bluebelle and Douglas aka Dawnwind Big Money received his ADGA permanent Champion designation. Having this accomplished at such a young age (1), just shows the caliber of buck he is. We're looking forward to more of his offspring. Breeding season is here and we're trying to do our best to make our plans for next year's kidding season a reality. Keeping everyone in their designated pens can be a challenge. We're looking forward to a quiet fall and winter and hope to see you again next spring. We would like to thank all our buyers for their support. Couldn't do it without you! Please contact us with questions or to reserve an animal, we will be more then happy to visit with you. Thanks so much for your interest, take care, and have a nice rest of the day.
---
We also have a Facebook page, which we update frequently. Click on the link and it will take you right to it.
www.facebook.com/Alpenthal/
Powered by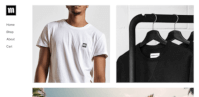 Create your own unique website with customizable templates.